Canyon Meadows
What does one do with light suppressing and inconvenient rooms, original (and highly outdated) 1980's tile, and an overly spacious ensuite plan that begs reconsidering? The simple answer in this instance was to change it all. Every last bit. With all of these bygone elements in the mix within their three-level home, our Canyon Meadows client was ready to embrace change to its fullest extent.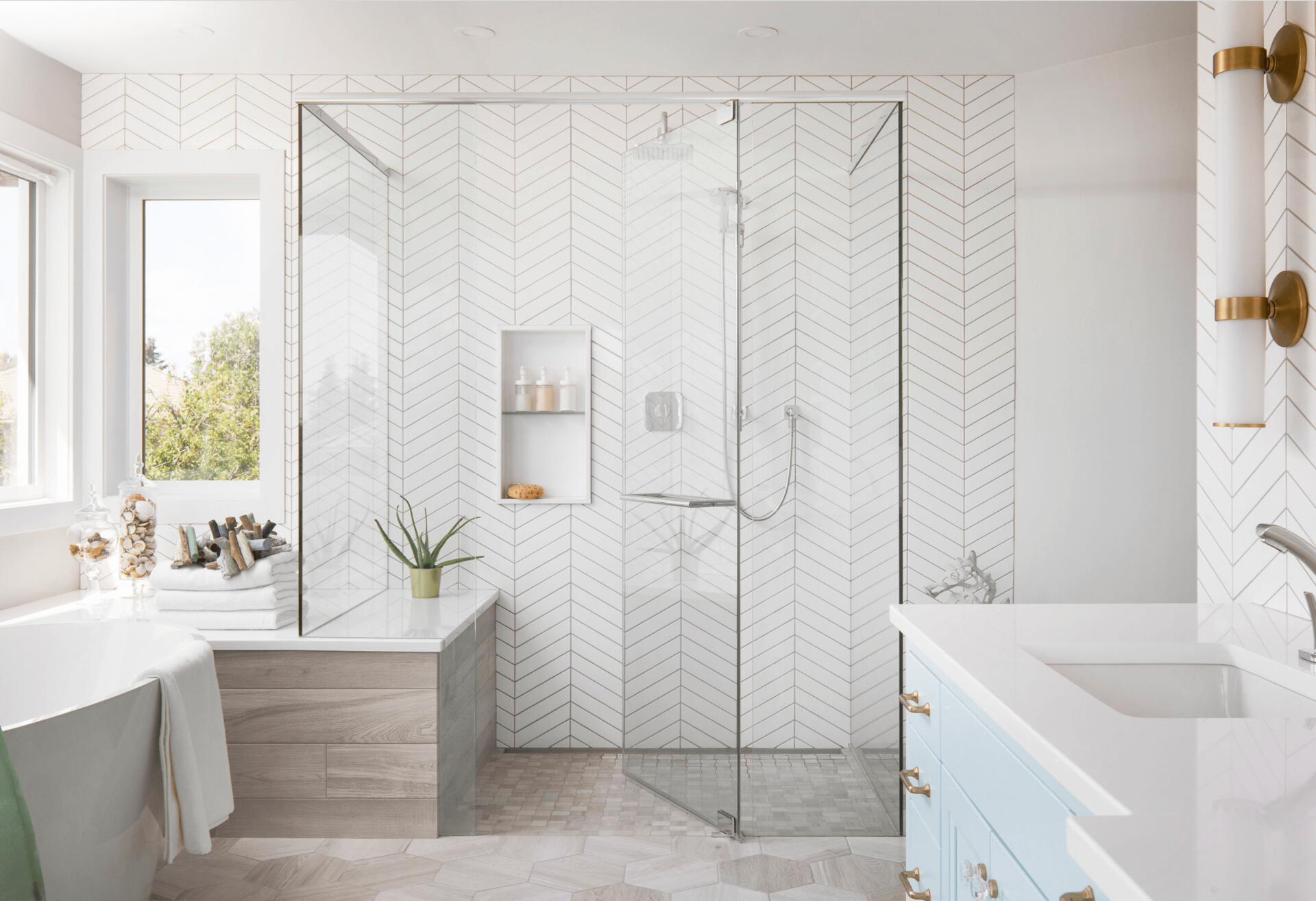 Before playing with finishes and fixtures in the upper floor ensuite, the client's existing pesky space plan was reconfigured to prevent wastage of valuable square footage. In doing so, a "his & her" closet configuration was further born out of the existing space, and relocation of the toilet enabled a larger shower and a freestanding tub to be incorporated.
The desired design aesthetic to follow was "cozy coastal," an aesthetic that, once in the hands of our talented designers and design savvy client, came to fruition beautifully. With warm wood tones, clean whites, brass and glass details – some of which were sourced by the client herself – and a vibrant pastel vanity, the fresh, elegant feel was achieved.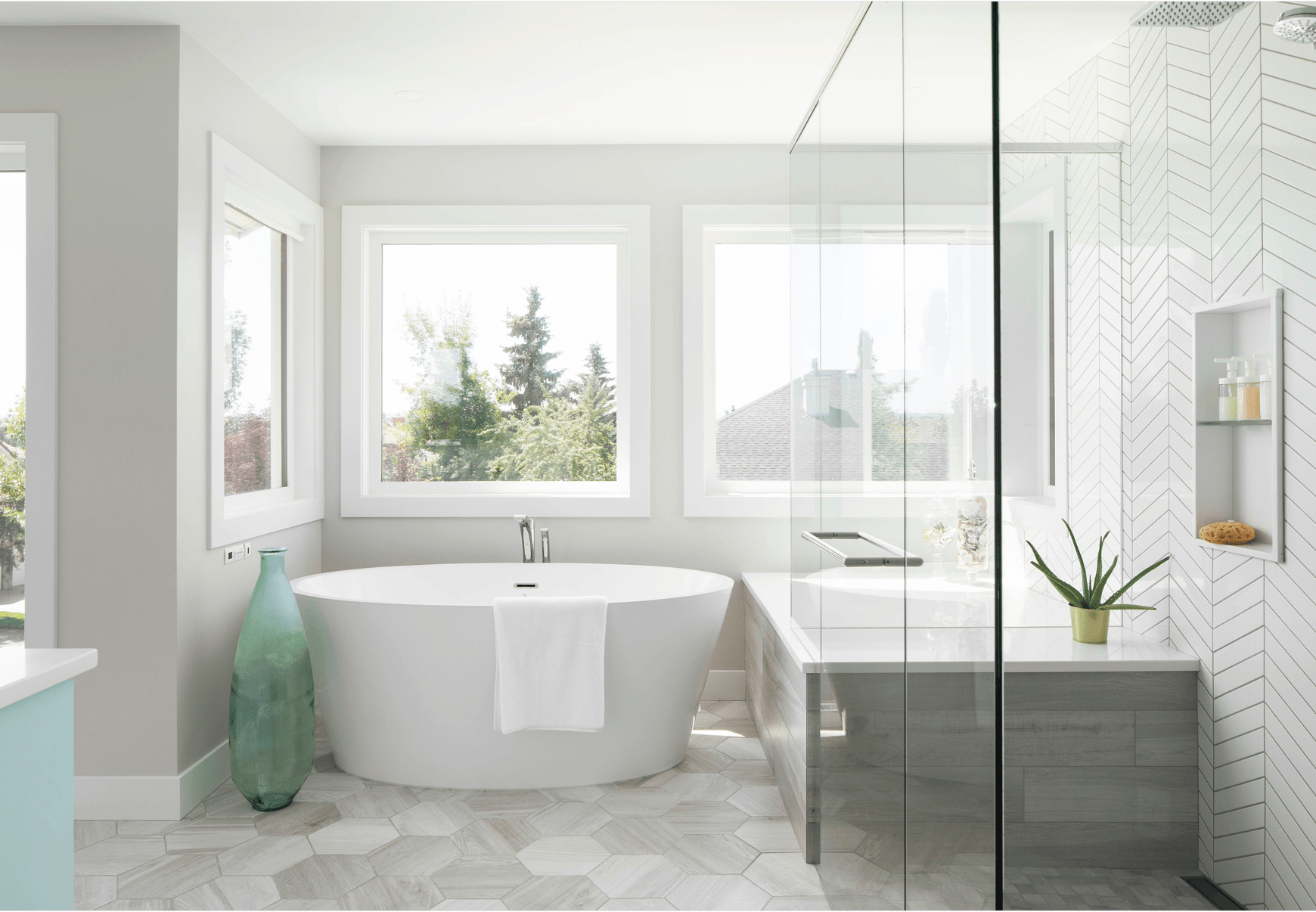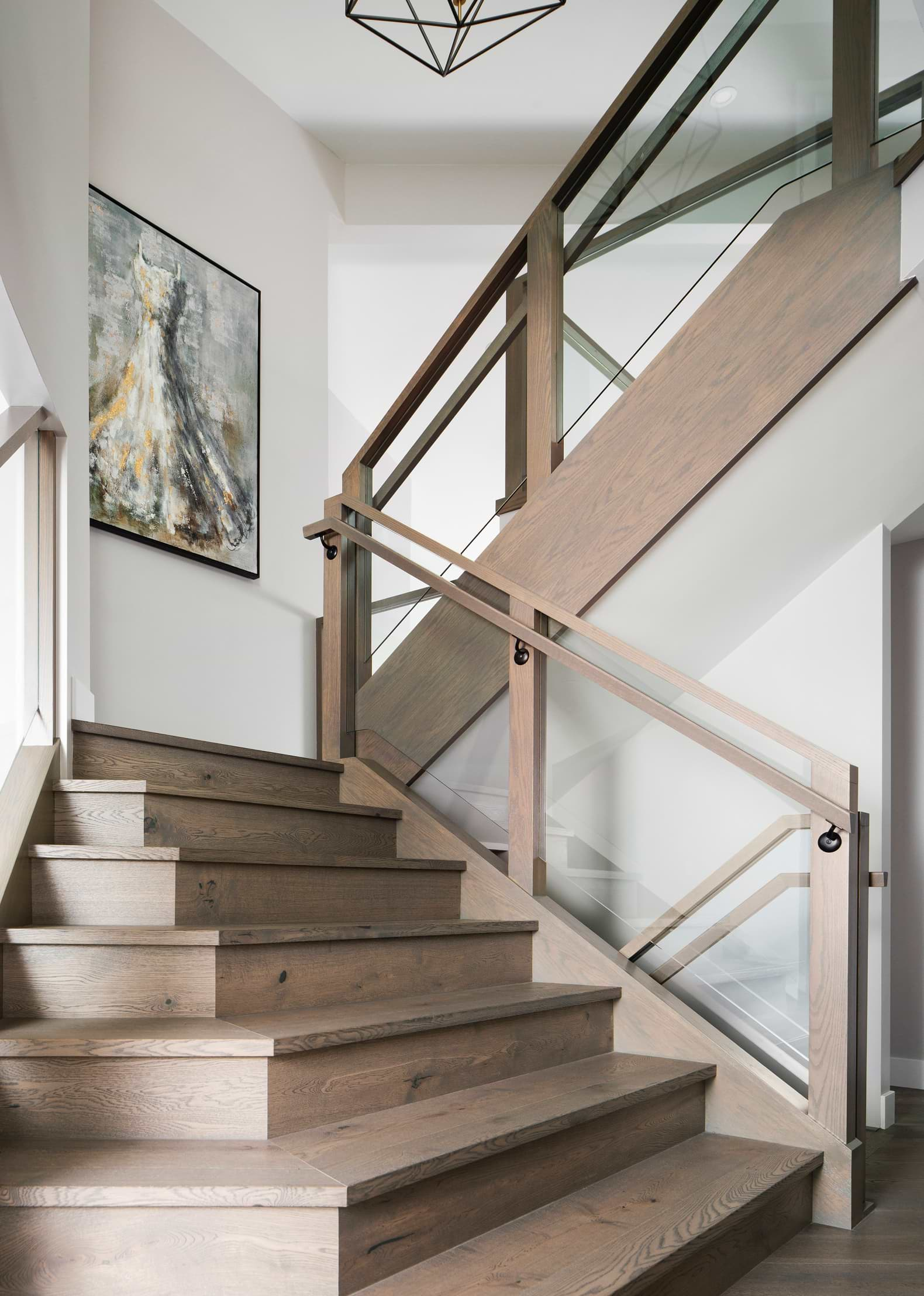 The cozy coastal essence instilled in the ensuite spilled over to the main level, first reaching the main stairs – an old, carpeted affair with unique lines waiting to be celebrated with new wood flooring and a coastal-inspired rail – then flowing into the kitchen and living spaces.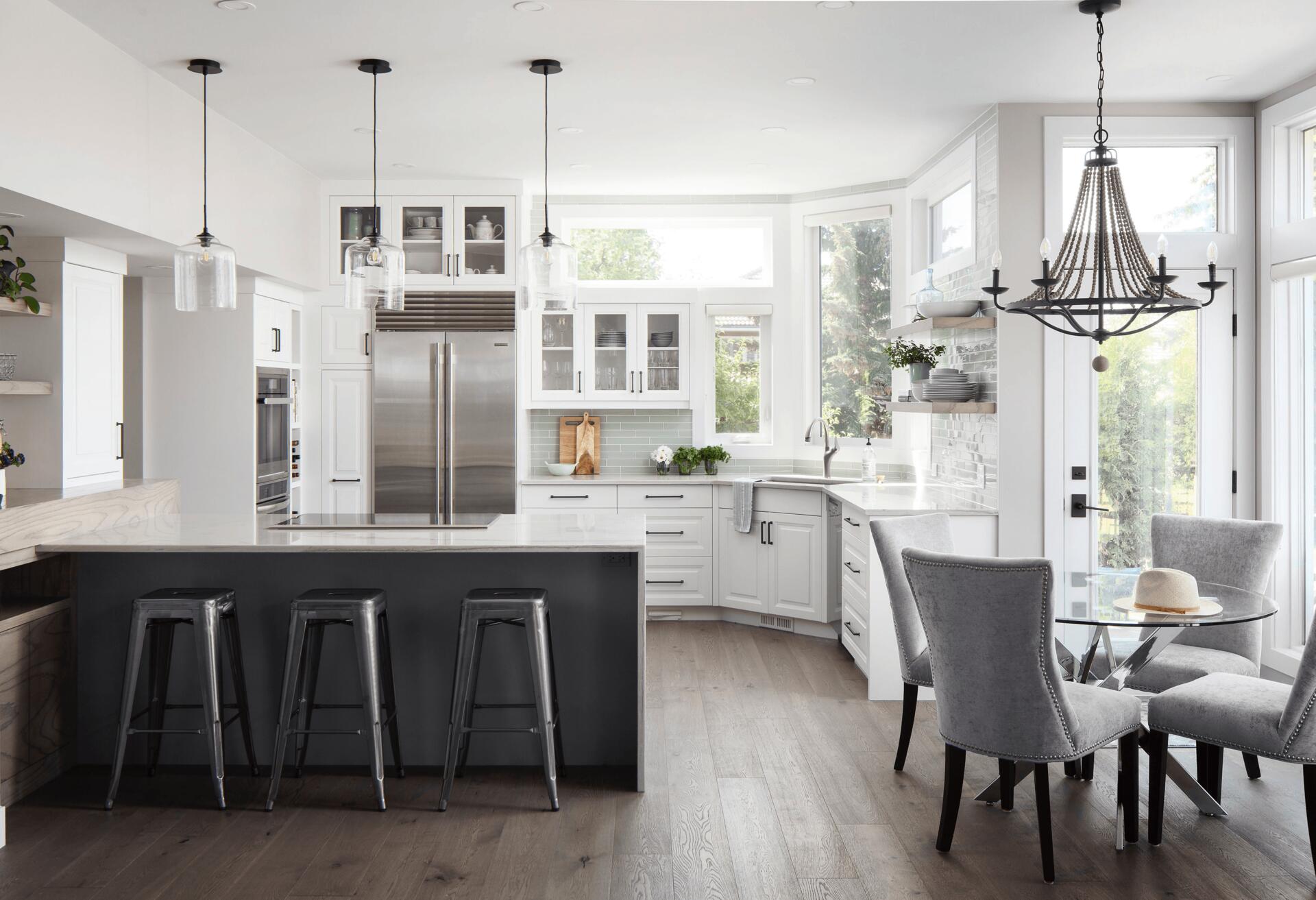 The bright new kitchen invites guests and hosts alike to congregate in this space. The clean, breezy details are reminiscent of sea glass, driftwood and treasures found in the sand. Take off your shoes, gather and feast, then retire to curl up by the fireplace. Not quite an evening campfire on the beach, but this will do! The classic calm of this transformation will be inspiring and warming hearts for many years to come.