WOODBINE
So often we are hired by clients who want to update homes built in an era where mid-tone, stained oak cabinets and shiny brass hardware were considered the order of the day. For the Woodbine residence, the existing dark, U-shaped kitchen was lacking both in function and aesthetic. With our client highly motivated to launch their entryway, kitchen, and dining areas into the present, this unfortunate beginning was reinvented into one of simple, graceful beauty.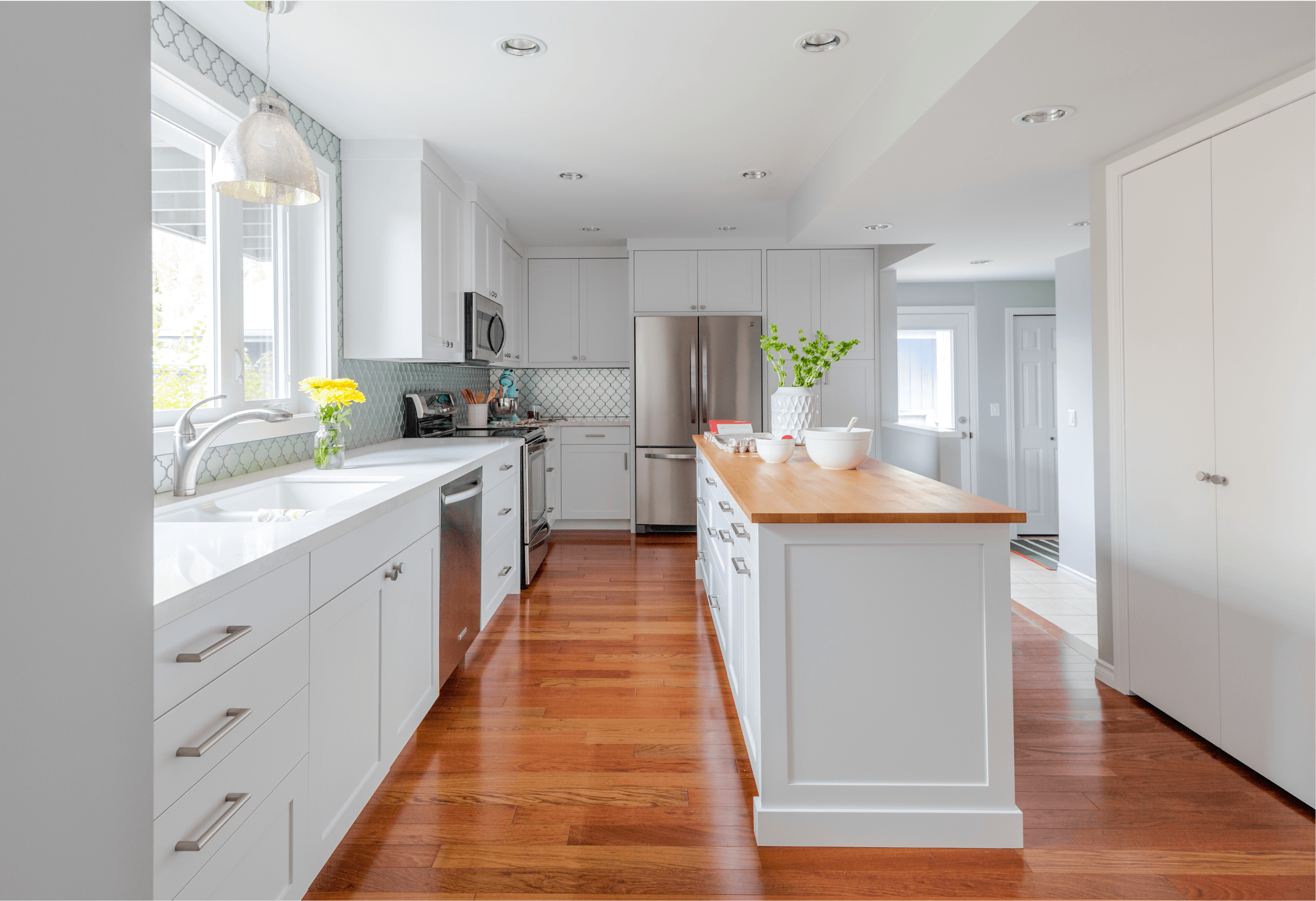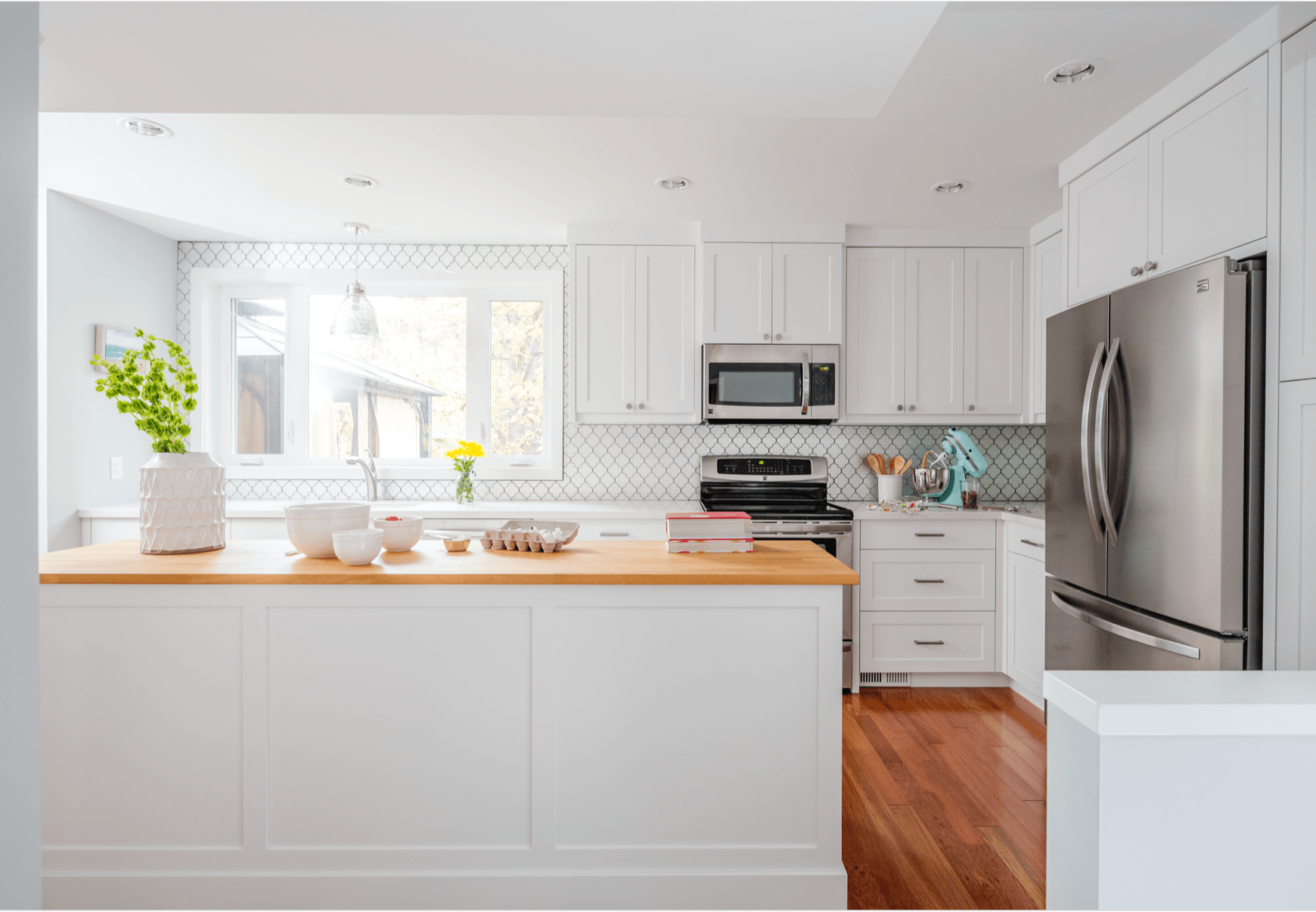 Renovations begin, as they so often do, with the bones of the house. The kitchen was opened up to the existing rear of the home to accommodate new windows and doors that would inject more natural light, as well as increase its functional footprint. A new beam was added, and some restructuring was required to ensure the new mudroom area had ample room for lockers to catch the daily drops of coats, shoes and bags of all shapes and sizes. The previous casual dining space was leveraged to further expand the kitchen in order to create a space fit for a seasoned chef.
The brightness that came with increased natural light was enhanced by the custom white cabinetry, polished quartz countertops, and arabesque glass backsplash that was in keeping with the fresh, clean aesthetic of this remodel. The result? A bright, highly inviting and purposeful space filled with south-facing sunbeams.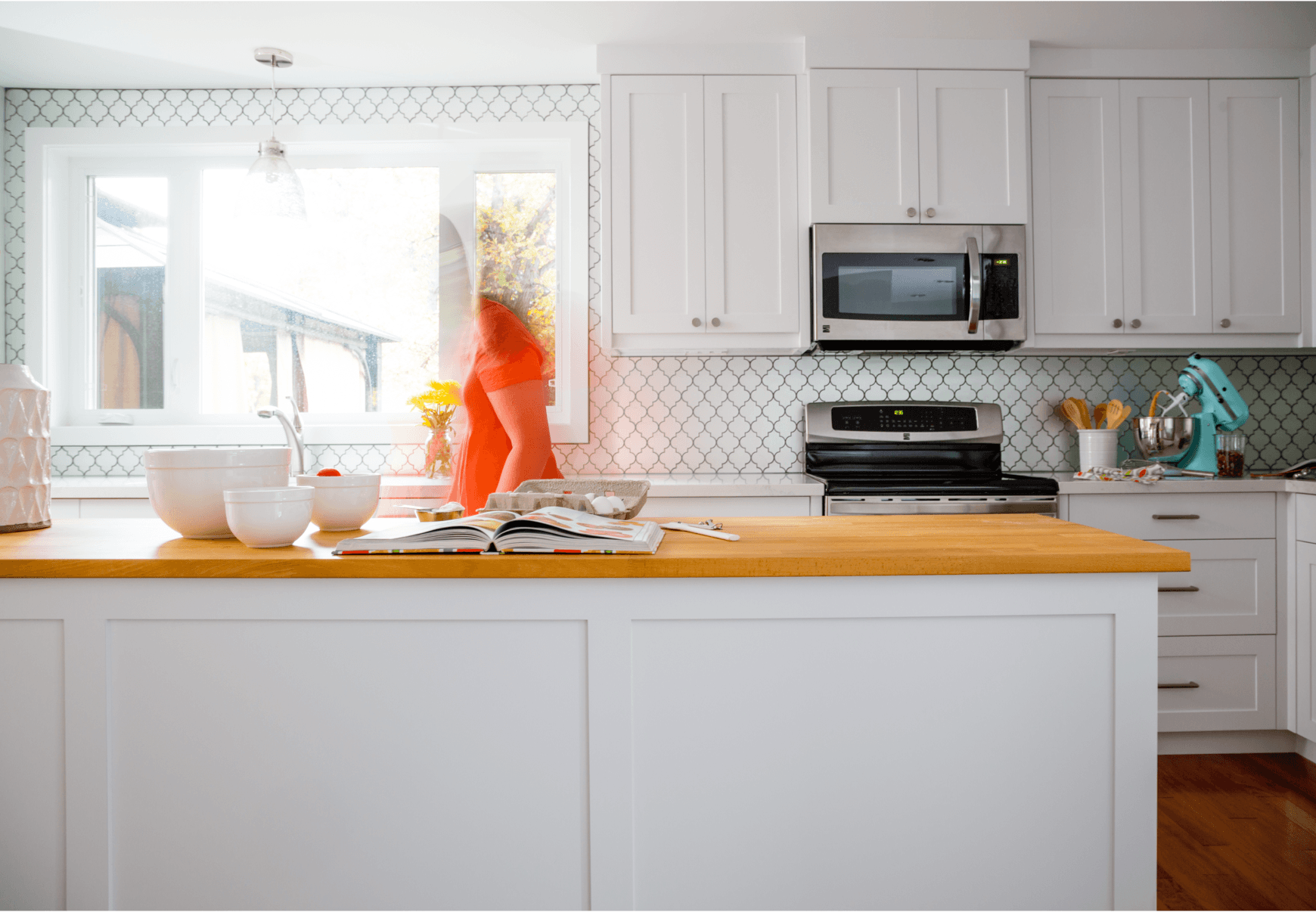 The natural wood butcher block adorning the surface of the long, custom-built island serves to further infuse the interior with the warmth of a well-loved home, filled with moments like barefoot afternoons in the kitchen placing colourful sprinkles on a freshly-iced batch of homemade sugar cookies. The completed renovation is both refreshing and elegant in its simplicity, and both the client and ourselves couldn't be happier with the reveal. Now, for the most crucial question: who gets to lick the bowl??