Prestwick
Everything about this project simply screamed, "FUN!" This family home was, like many older homes we are called upon to renovate, very much looking for a breath of fresh air to come sweeping through, not just to create a more functional heart-of-the-home, but also to finally reflect the fun-loving nature of the family within it.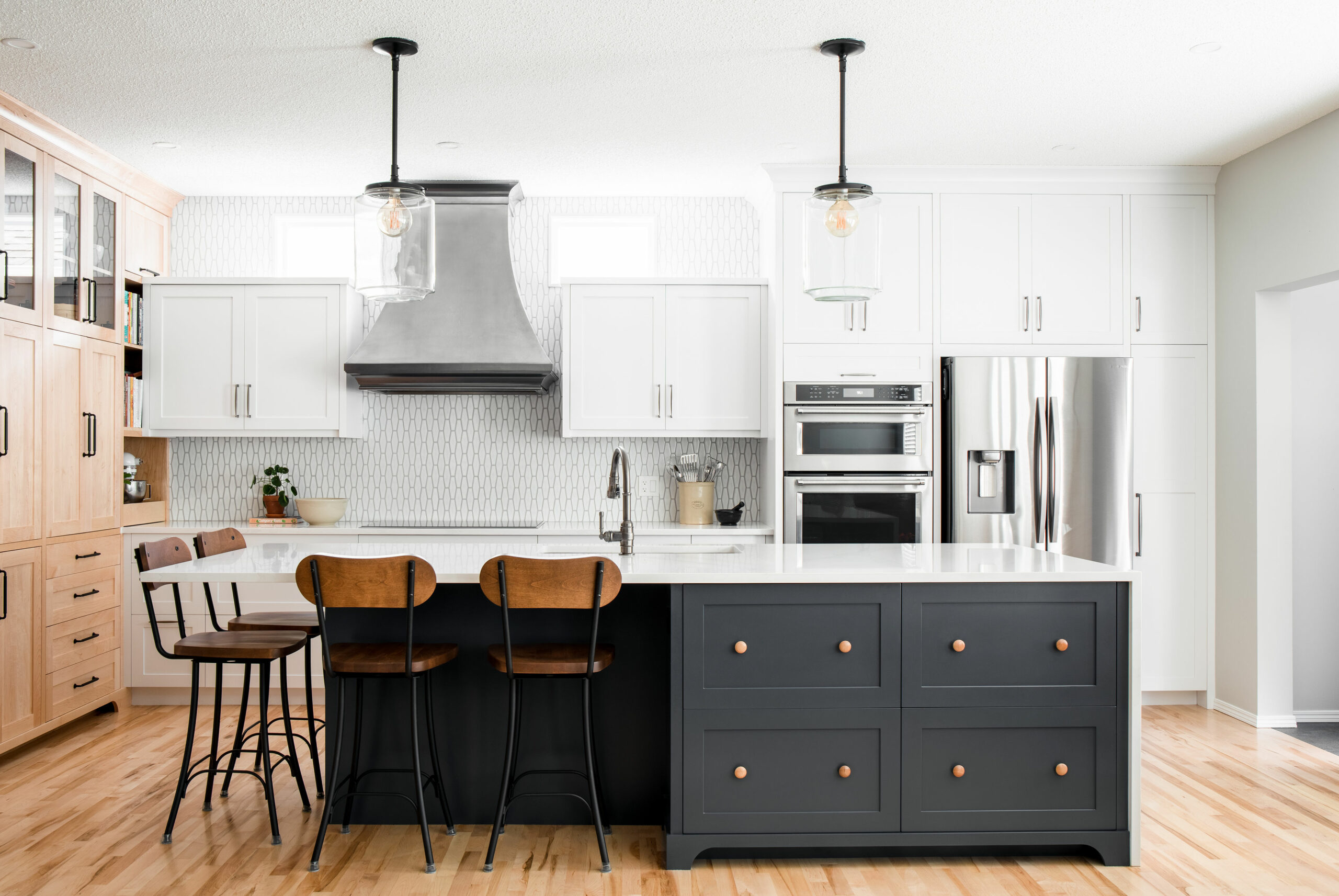 From the initial project meeting we knew we needed to capture the personality of our client in their surroundings – crisp whites, funky shapes, happy wood tones, and industrial-infused fixtures and hardware all described our client so much to the "T" that they sent us a resounding, "YES!" upon review of the first round of renderings!
Some unusual features marked the interior of this home that were both an interesting challenge for our Design and Construction teams, particularly the requirements for a couple of quirky transom kitchen windows and a non-ideal but essential bulkhead within the pantry. Cladding the bulkhead in maple to match the pantry helped integrate it within glass display cabinets,while balancing the windows across the hood shroud and dropping the upper cabinets contributed further to the beautifully unique nature of both the family and their home.