And so it began…
April 4, 2018 | written by Lynn
Soooo, I am new at this. Talk about old dog and new tricks!

Here we go…

Lynn Donaldson & Associates's had a really humble beginning. Single, broke mom with two kids needed a job that would still allow me to share in my childrens' childhood. Motherhood, work, kids, no money; talk about a delicate balance! I adore those kids more than anything and was determined to give them as much as I could.


It gave me tenacity.


Today they are the general manager and the construction manager of our active company.


But I am getting ahead of myself.


I am often asked how I built the company. Truthfully, it was fear of starvation, and love for my children. It is a long road, from where we started, to being named one of Canada's top female entrepreneurs. I wish I could say it was planning, and strategy. In fact, it was a lot of hard work, and long hours and very supportive clients.


I believe I was very lucky. If I knew then what I know now…..we'll let's just say I am grateful that I didn't. Those special clients from those early days, will always hold a place in my heart.


I has been 30 years since then! Where did the time go?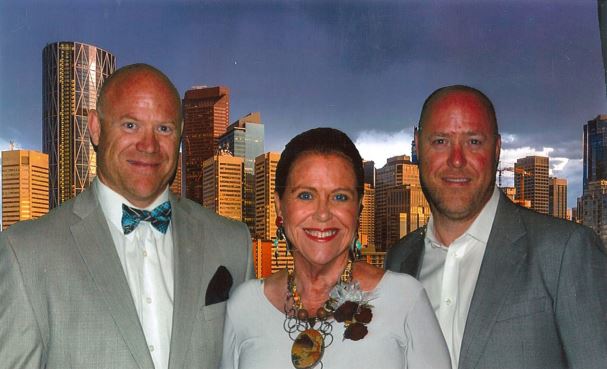 The time has come for me to step back, just a little. For me to have reduced responsibility in the company.   "Reduced Responsibility" is that code for old? I will be one of those old people toddling into the office way longer than they should. I love what I do.


The company is now called LD&A and I am so proud to be the founder.


I am proud of this company and everyone that works here. Why? We are driven by values and integrity, you know, the 'say what you do and do what you say' kinda people.


Our projects are not about us but about our clients. We have a knack for reading our clients and finding out what makes one different from the next, while creating timeless, tasteful interiors, and exteriors. We take pride in making each product unique to the homeowner. We love solving problems with creative solutions. Our team is talented. No question. But more importantly, they really care about the success of each project.


But enough about us.


This is about sharing with you!


Watch for interesting design topics that will be practical and easy to implement in future blogs. For my next blog that will talk about clutter and how a good design can help you avoid it.


Subscribe Via Email
Want to be a part of our inner dialog? Subscribe today and never miss a post or update.
This error message is only visible to WordPress admins
Error: No connected account.
Please go to the Instagram Feed settings page to connect an account.