CRESCENT HEIGHTS
In an industry unfortunately characterized by more than a fair amount of waste, we practically leap with joy when restorative renovation projects come our way! Tucked away in the sun-dappled, tree-lined streets of Crescent Heights was just such a project – a colourful orange and yellow heritage home harkening from the days of 1917 (we know this for certain courtesy of an old insulative newspaper clipping discovered within the lath and plaster) in need of a more spacious kitchen and some extra special cosmetic updates.
AREA – Kitchen & Dinning Room with Addition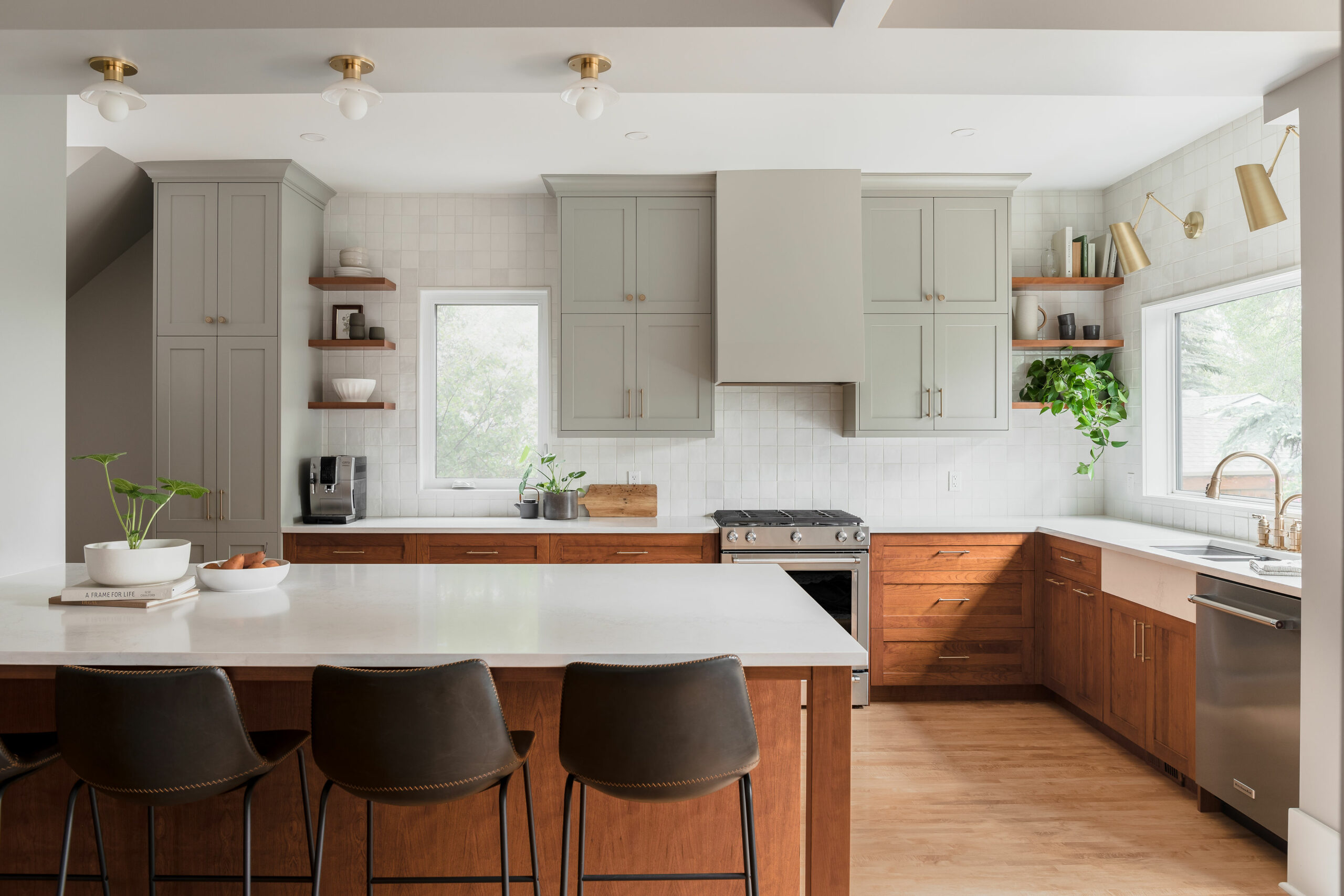 The new addition included extra kitchen square footage and an open mudroom adjacent to the existing dining area to draw more natural light into the home and create a more connected and welcoming space for the family to spend time together. A unique structural beam layout was required to accommodate this newly interconnected space and became a contemporary form of traditional room separation methods, wherein walls were replaced with simple beams zig-zagging between the three "rooms." This both helped maintain the heritage feel but achieved the openness our client had requested.
Luckily, our client was as keen as us on preserving an air of history about their home despite the modern functional changes of more space and a minor open plan concept. Extra care was taken in selecting fresh finishes and fixtures with a historical atmosphere about them, and some surprising original home discoveries were maintained within the end result – just such a discovery being the previously swinging doors separating dining room from living room which were converted into sliders with updated brass hardware.