PARKLAND
We were thrilled when our clients returned to us to begin work on their main floor after completing their 2015 basement renovation. (One of our highest compliments: coming back for more!) When we look at the before and after photos of this home, all we can say is, " WOW." The existing main floor, while spacious, was also cool and closed off. Our clients came to us with dreams of hosting large family gatherings surrounded by a welcoming yet elegant Farmhouse setting. Their wish list included natural woods and traditional Georgian details to infuse warmth and character into their home.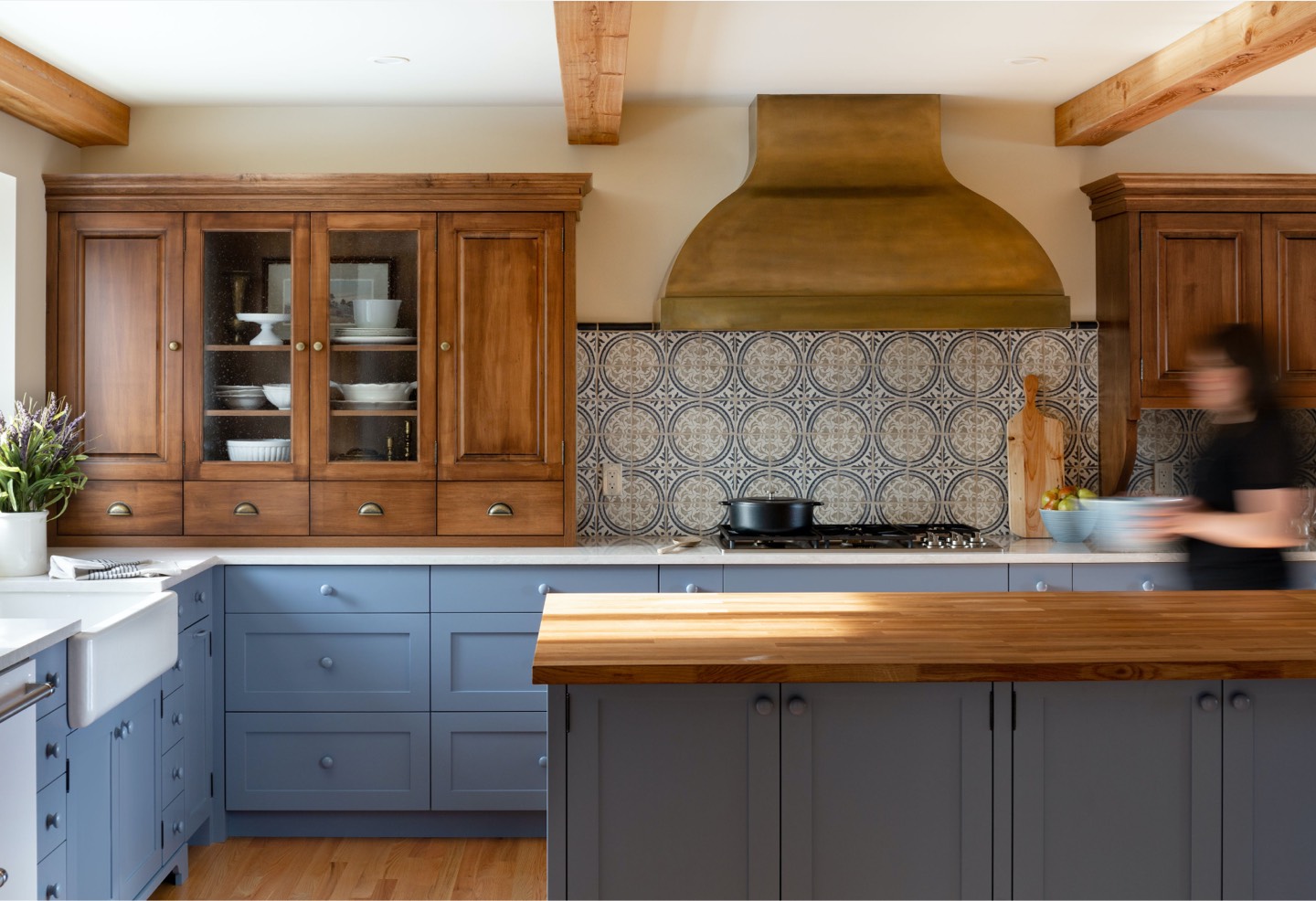 A main goal, aside from honouring the unique design vision of the homeowner, was to create a functional main floor with individual rooms that still flowed beautifully together in terms of room-to-room movement and a continual design aesthetic. With young children, visibility into common spaces was important as well. Awkward room sizes and locations in the original plan were completely reconfigured to create functional, individual spaces with open entrances that maintained interconnectivity.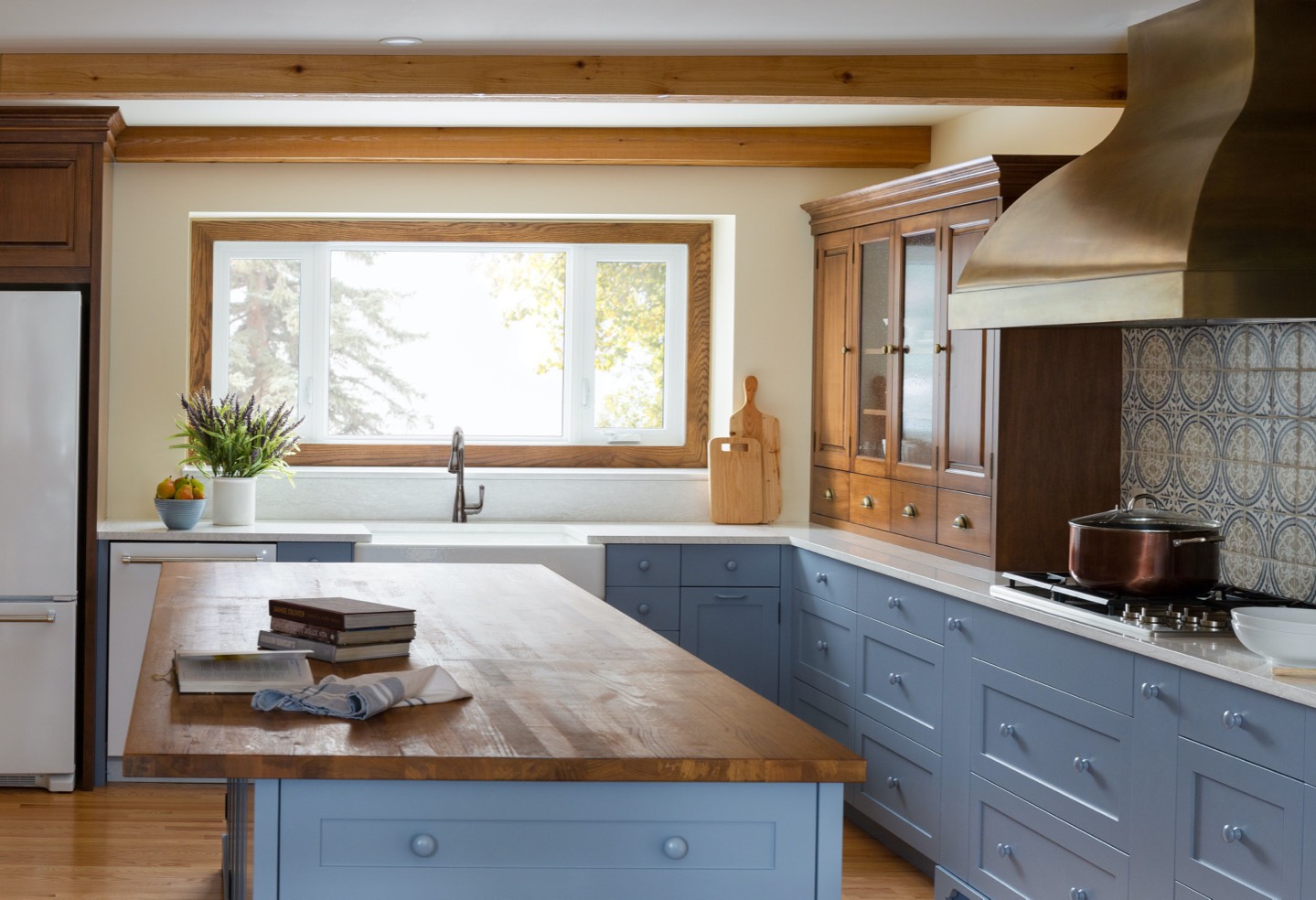 After fully reconfiguring the main floor, the complete transformation was achieved by an uncompromising dedication to the beauty of thoughtful details. Bronze hardware, rustic decorative wood beams, arched entrances, and the wood/brick surround fireplace also contribute to the comfortable, traditional atmosphere. The statement range hood with a metallic finish brings a rustic farmhouse elegance to the kitchen. Unique fixtures and statement furniture pieces (i.e. a salvaged powder room vanity) further distinguish the space from increasingly mainstream "modern" homes.