PRIDDIS
The original layout of this charming-but-tired country home left much to be desired. Outdated finishes dominated every room, which translated into a renovation that required a complete overhaul, from spatial reconfiguration to the replacement of all existing interior finishes, complete with a small addition. These changes transformed this bungalow into an open concept living space that is as beautiful as it is functional.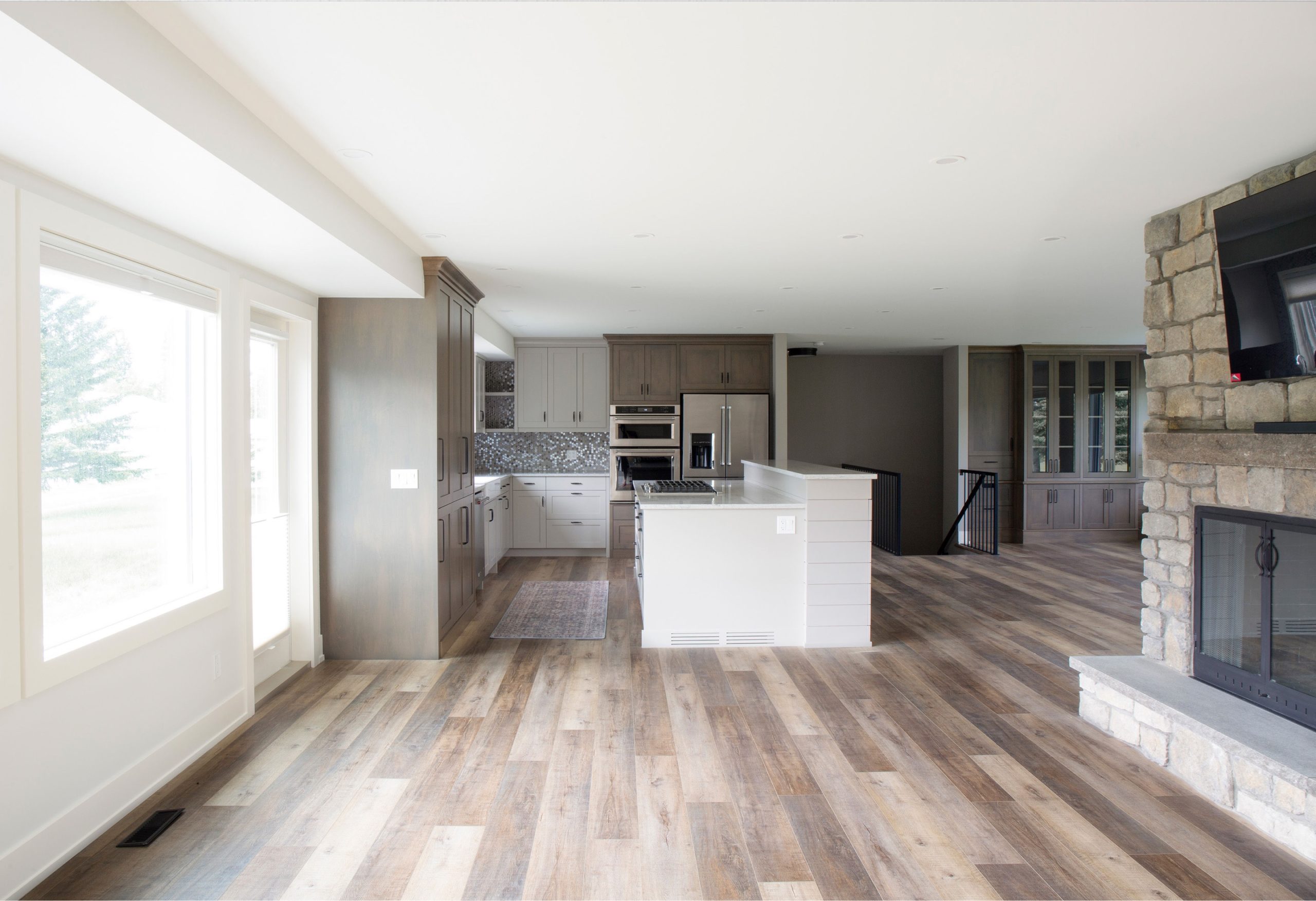 The demolition of an unnecessarily sprawling brick fireplace partition and some alterations to the exterior that accommodated a new door and window configuration was a major component to the Priddis transformation. These changes enabled the expansion of the existing kitchen and the creation of a beautifully interconnected, open floor plan.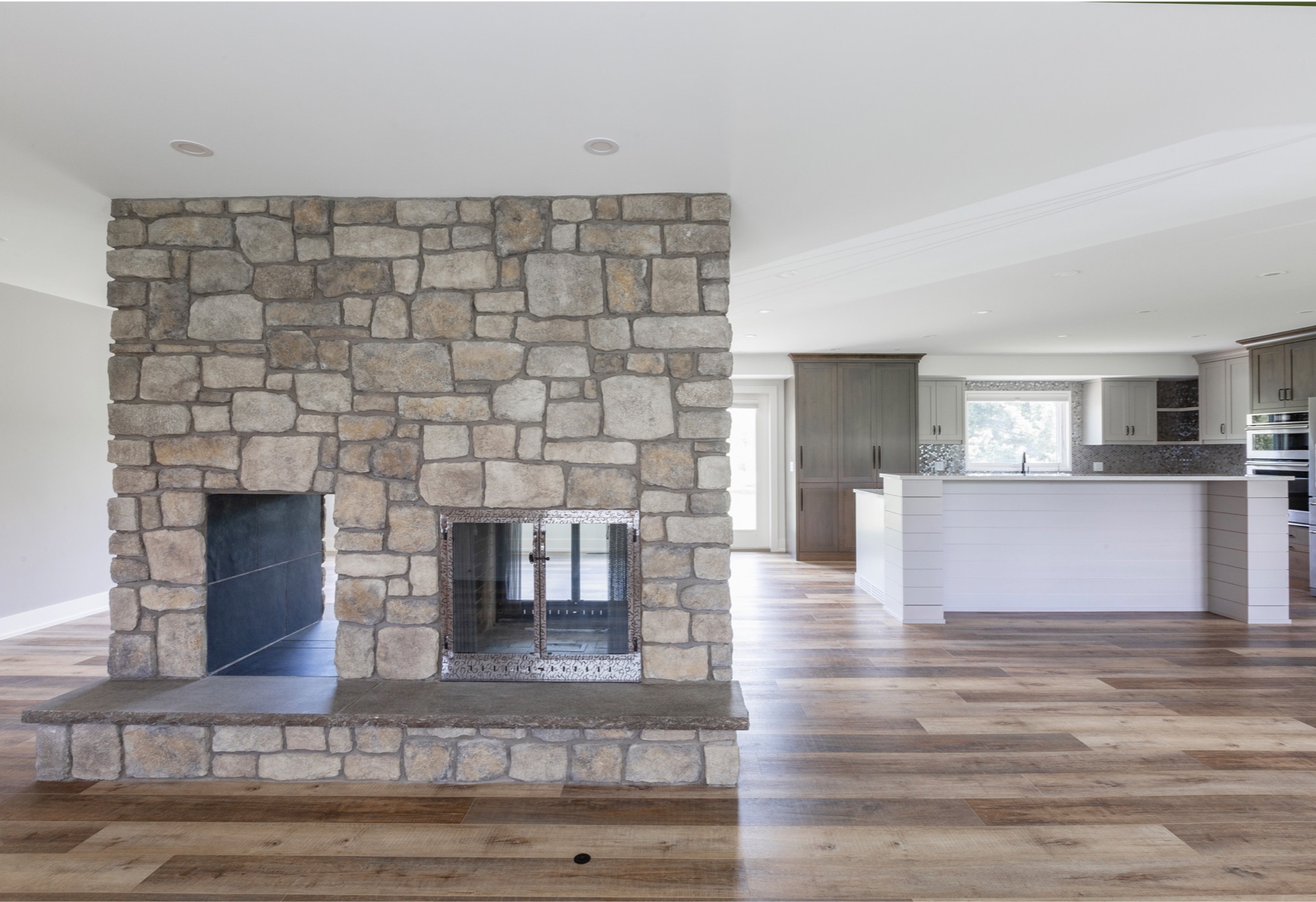 Rustic hardwood flooring connects the main areas of the interior together, and is enhanced by a centralized kitchen showcasing a mixture of soft gray and stained maple millwork, a porcelain farmhouse sink, and a mosaic hex tile backsplash that adds just the right amount of sparkle. A custom built-in china cabinet anchors the dining room and was designed with both display space and closed storage in mind. Dividing the living room from the entryway is the fully redesigned fireplace, clad in an engineered limestone to add a traditional yet clean & contemporary feel to the home.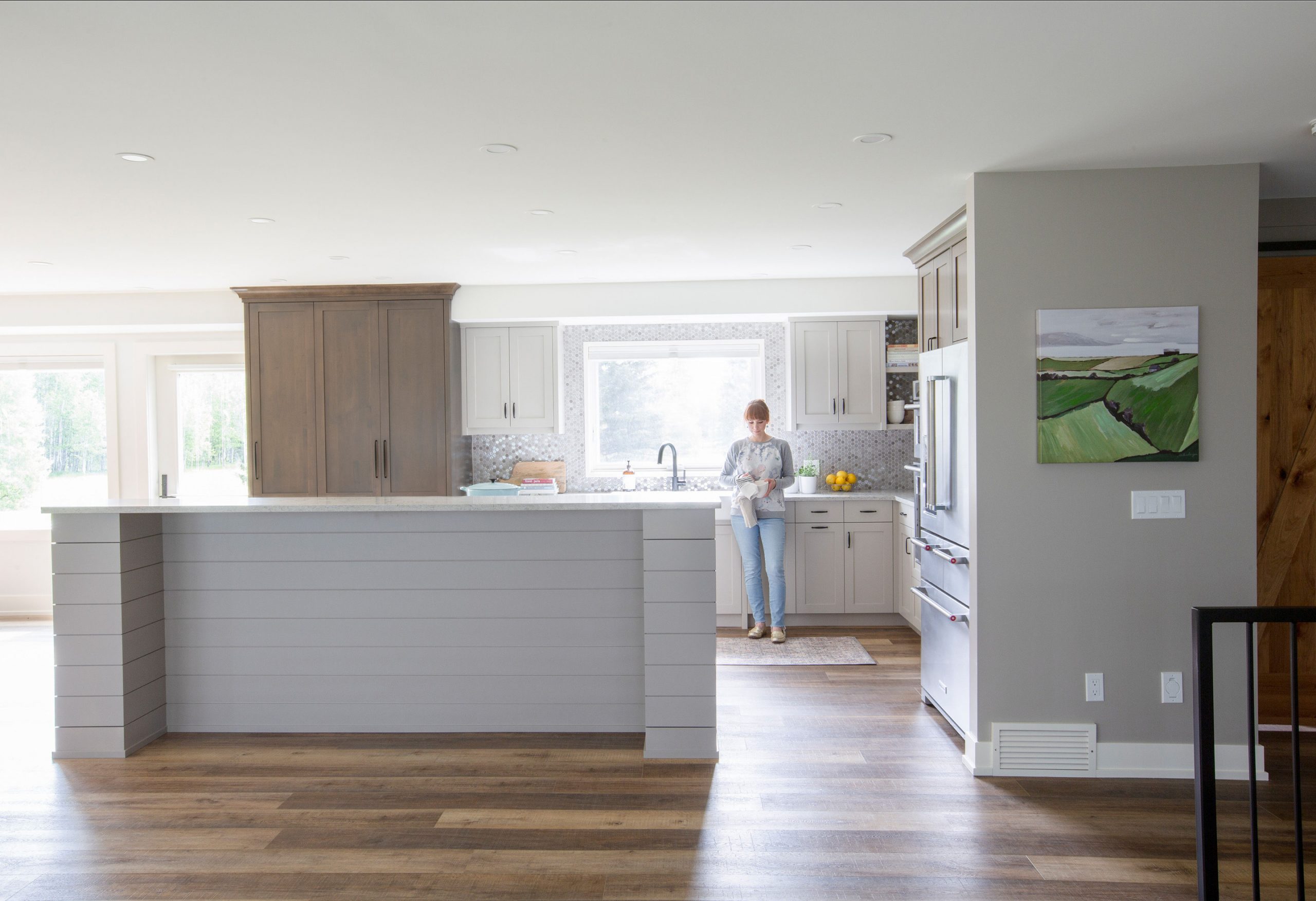 Other alterations were made to the existing mudroom and powder room, as well as the ensuite, main bath, and secondary bedrooms, one of which was converted to a show- stopping glass-partitioned office space highlighted by slender matte black mullions and a bold internal pastel wall colour. With an eclectic combination of warm and crisp millwork, matte black and polished metal hardware and fixtures, beadboard and smoothly finished drywall, rustic stone and patterned tile, glass and rustic wood finishes, the Priddis residence emulates the perfect fusion of old and new, ready to hold the rich memories born out of lives well-lived within it.