My week away from the office…
October 24, 2018 | written by Neil
We needed a creative space for our growing 5 year old to use in our 860 sq.ft home. This nook had always been hard to make useful, we are diligent in making the most of every sq.ft, if not giving it a dual purpose. We tried a chair and bookshelf in hopes we would sit and read, but that never seemed to happen. As time when on it just became a spot for clutter.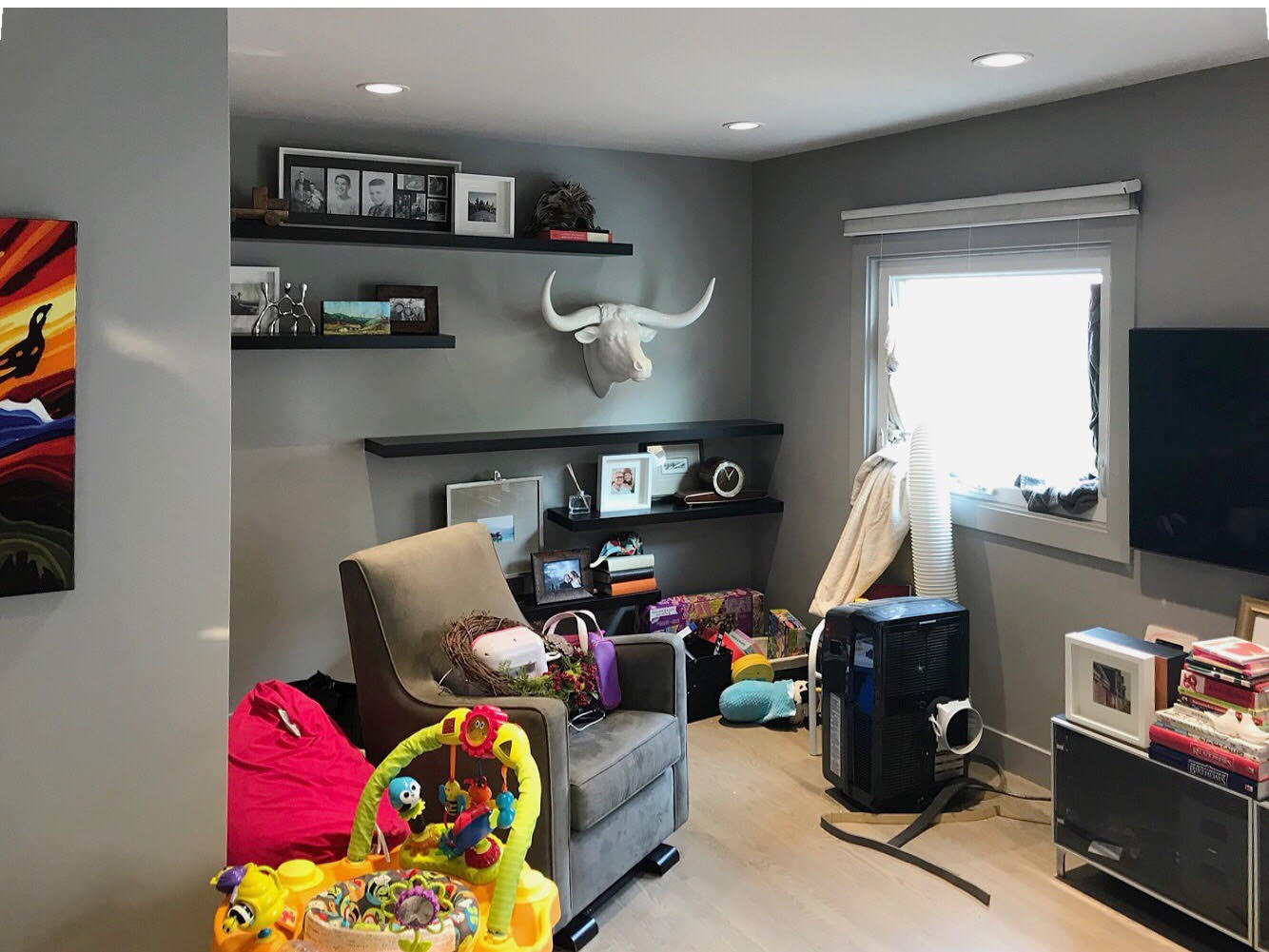 I removed all the knickknacks, toys and shelving, patched the holes and repainted the walls so I was working with a clean slate. The storage cabinets and countertop are from IKEA, no photos of this step, but who hasn't seen that before. My wonderful and talented wife sourced an image off Pintrest and used Illustrator to scale it to fit the wall. Using our Kodak Pocket Projector, we cast it on the wall. There was a little back and forth because the projector could not cover the entire wall. We had to crop the image into several smaller images, each one about a quarter of the wall area. Once we had that all sorted out I started taping off the lines. This step took forever! I used about 120 feet of 3/4″ painters tape… little tip, painters tape in the box stores is 1″ which I thought was too wide. I found the 3/4″ tape in the automotive area of Canadian Tire.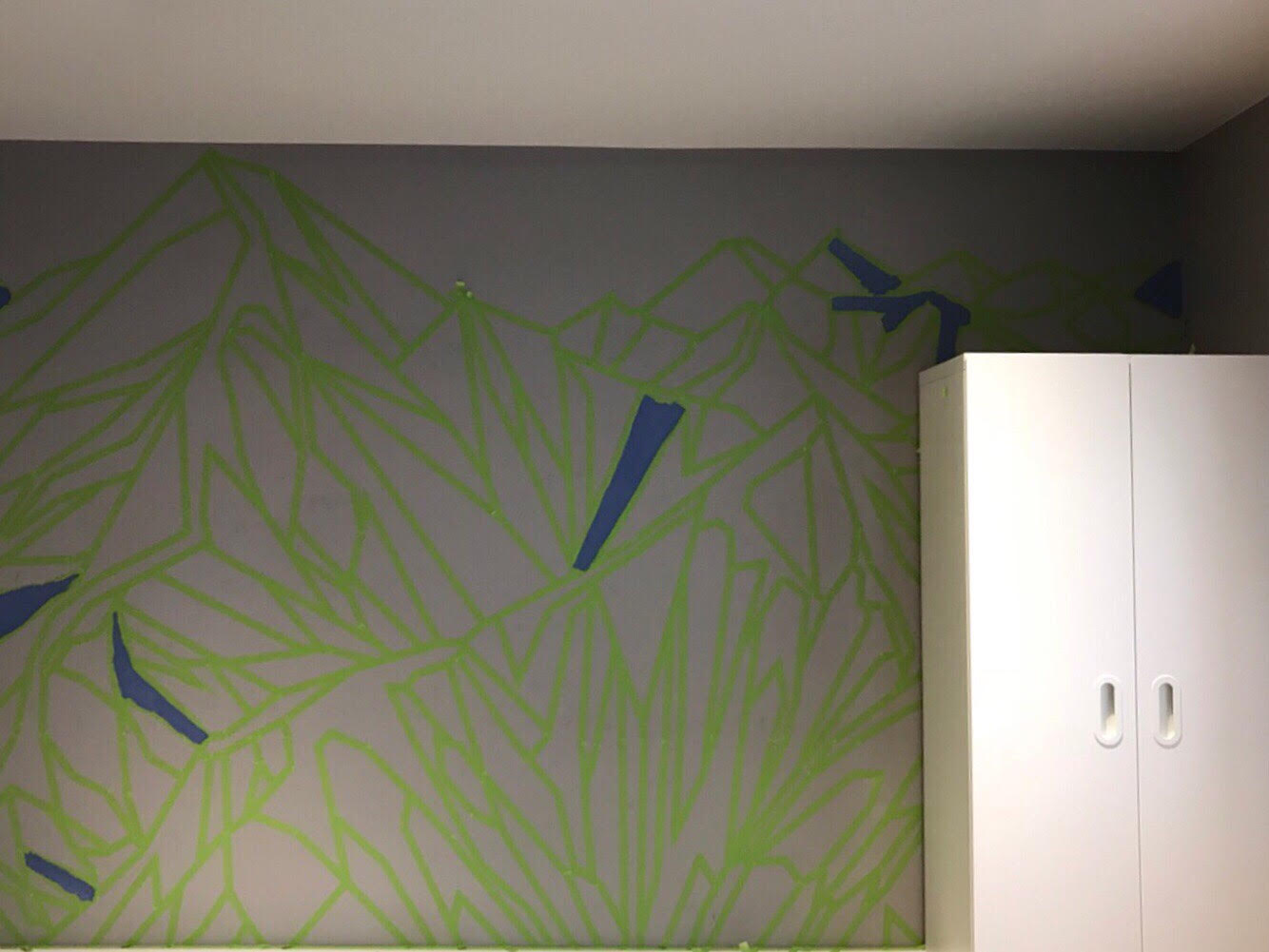 When I had completed taping out the design we created a paint map and I was off to Home Depot! I matched all the colors (28) using the $5 sample pots. With all of that ready to go I started the biggest paint by numbers project of my life.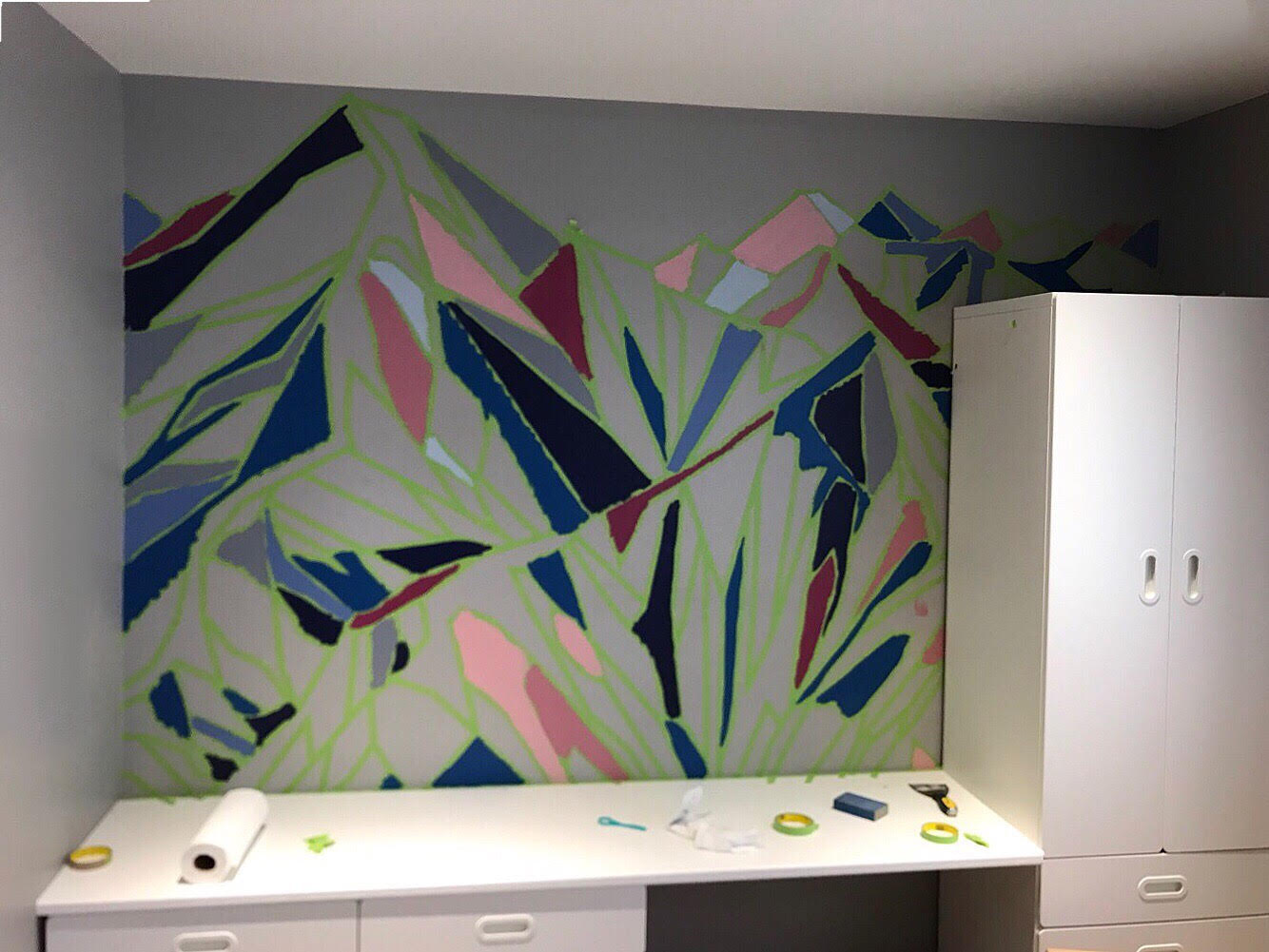 It almost killed me not to pull the tape off early because you could really see it start to come together. Patience though… I did 2 coats on every color with 3 on the darker ones to get good coverage.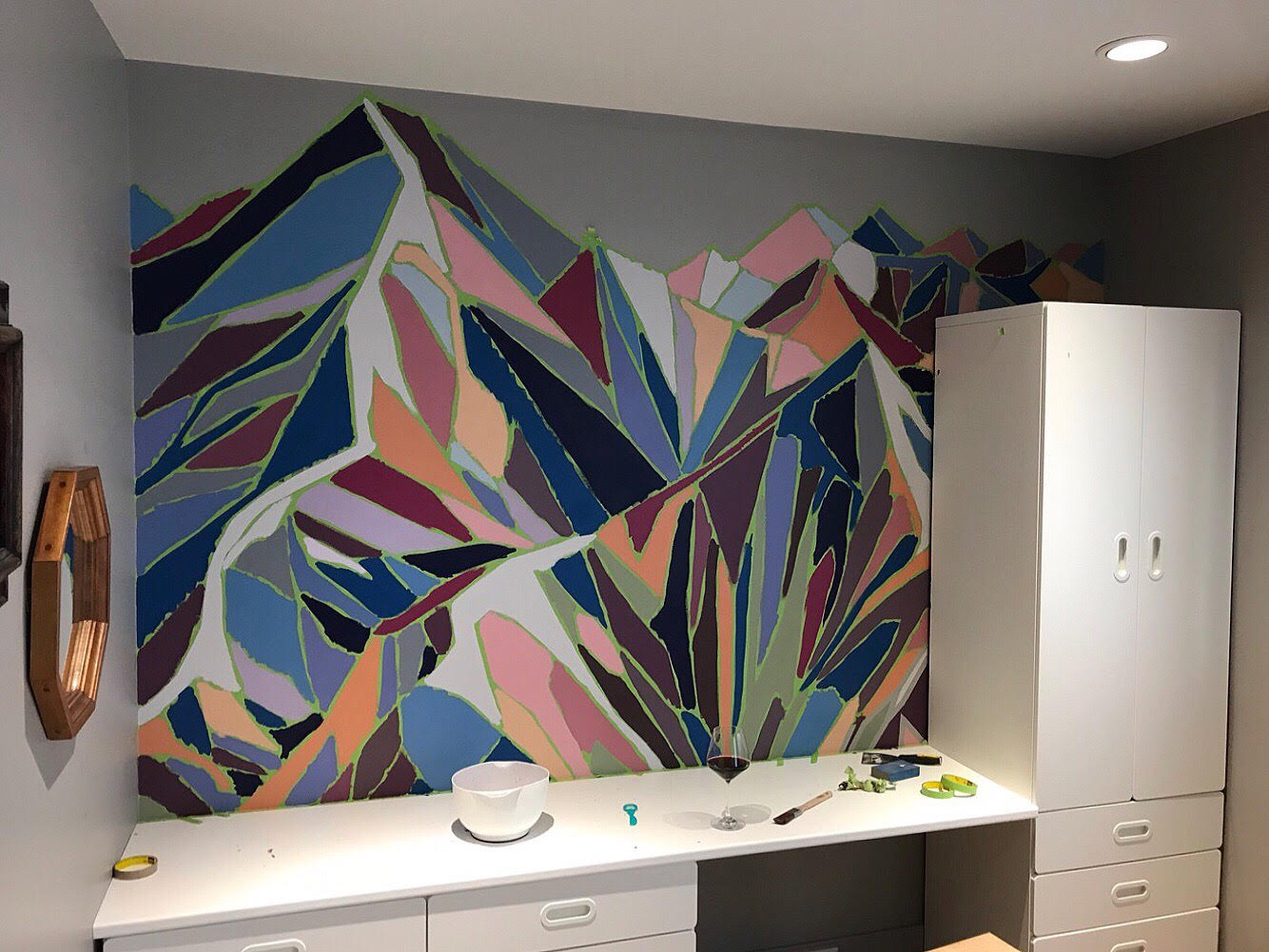 When the time came to pull of the tape I realized I had not been diligent enough in the tape application so most of the colors bled under the tape. Alas I wiped my
tears, 
and started to do the required clean up. If I were to do it again that would be my take away… be diligent during the tape process. I will save you 8-9 hours of pain staking touch ups 😉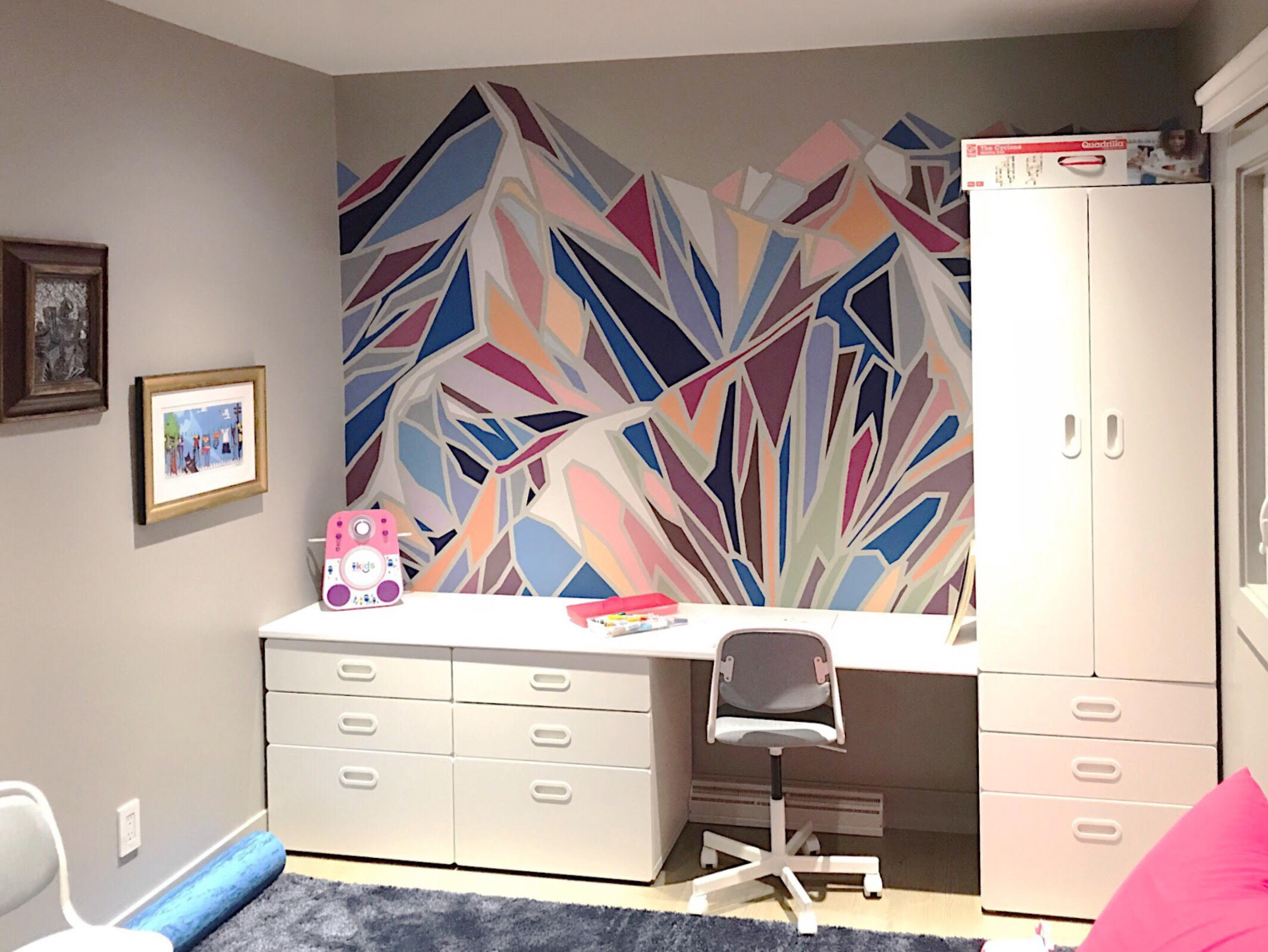 Subscribe Via Email
Want to be a part of our inner dialog? Subscribe today and never miss a post or update.
This error message is only visible to WordPress admins
Error: No connected account.
Please go to the Instagram Feed settings page to connect an account.