Lakeview (testing)
The story of this home started as a mish-mash of spaces that were definitely not cohesive, yet their potential was undeniable. Our clients saw past the awkward level changes and outdated finishes to envision their forever home. The garage-turned addition covered with forest green carpet, peculiar tiled "sunroom/wading pool", closed-in kitchen complete with a low sunshine ceiling and many dark, retro-brown tile accents called out to our clients, "release me into the light!" And we did just that.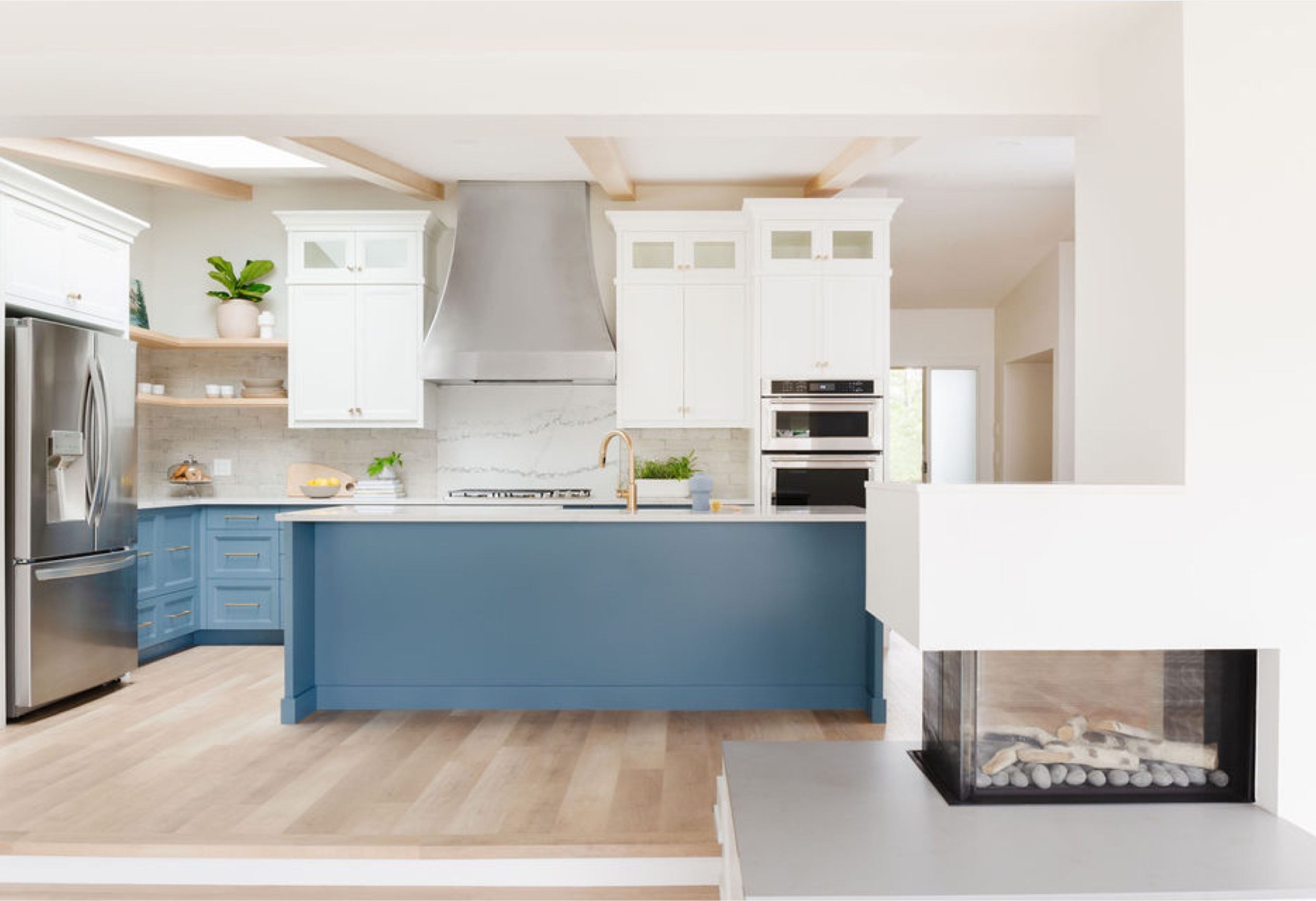 The spaces were remarkably brightened not only through fresh flooring and paint colors, but by opening up the core of the home to release natural light, allowing it to spill into every corner. The kitchen welcomes gathering and invites guests to flow into the open, airy dining room to take in the view or perch at the fireplace.
Our clients were creative and enjoyed the process of exploring and selecting textures, shapes, colors and layouts. By combining a large format tile with a striking "wood-look" tile, a statement soaker tub and complete layout changes, the ensuite bathroom was totally transformed. Serenity now! (In here, it's actually possible 🙂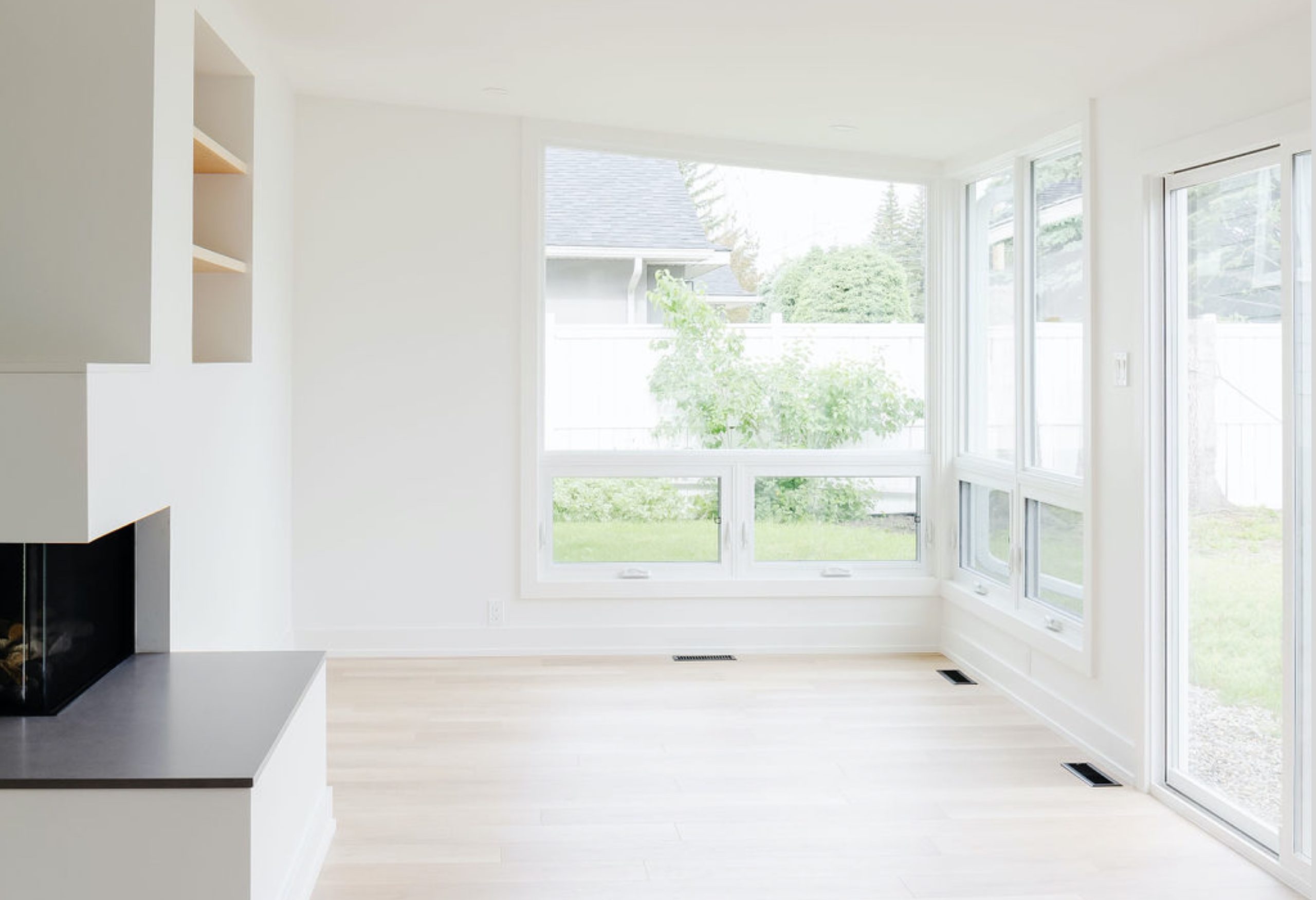 We absolutely loved opening up these spaces and creating something fresh, bright, functional, and truly unique with our clients. Their dreams for this home were big, and in the end they reaped big rewards.