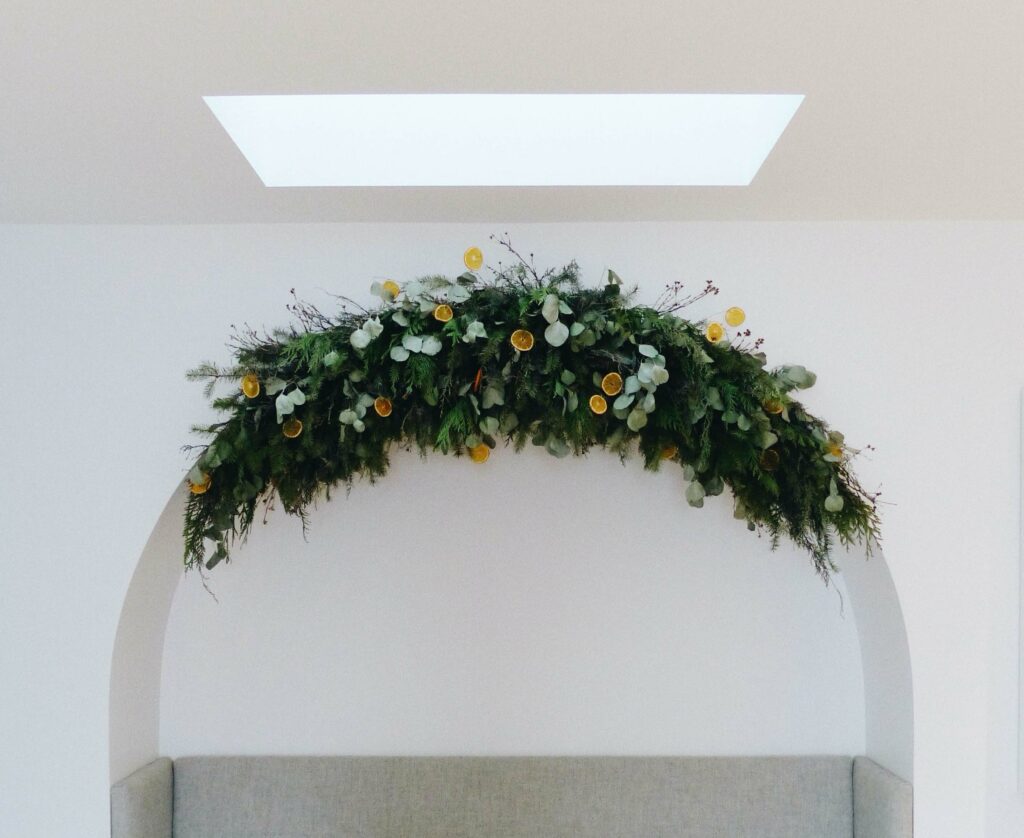 "All the moments that had come and gone and all the ones left were a blur. For all that mattered was the snow in their faces and the stars above them – their hearts were young, and anything was possible." | Stuart McLean ("Jim's Toboggan")
Much like everyone this time of year, we are in the midst of preparations for the holidays (except for some wild people around the office who had their decorations up at the start of November). Realizing that we are constantly building, seeing the homes of, and styling for others we thought this might be an excellent time to give you all a mini glimpse into our "home(s) for the holidays." From favourite decorations and family traditions to home away from home activities (some people really do love living on the slopes this time of year) and all that lies in between, here is a little bit of all our hearts to yours:
---
As it is also the season of giving, we want to take a moment to note that we are hosting a food drive for the Calgary Community Fridge! The Community Fridge is a truly wonderful and unique not-for-profit organization addressing "food equity in Calgary by helping those facing financial insecurity access free, fresh, and healthy food 24/7."
With an ongoing recession, low income levels, high living costs, and pressures from the pandemic, the need for healthy, affordable, and readily available food is much needed. To support our neighbours across Calgary, it is our hope that we can gather an abundance of goods for the Fridge!
If you are interested in donating, below are the guidelines for acceptable and unacceptable items.
*We would like to encourage the donation of non-perishable items for our drive as we will be collecting over the next few weeks and have limited perishable storage space. Some examples of much needed goods are healthy soups, pasta, rice, cereals – pretty well anything nutritious and lasting!
All items can be brought to our office (6503 Elbow Drive SW) during work hours (8am-4pm, Monday to Friday). The deadline for donation is December 21 @ 4pm.
COMMUNITY FRIDGE GROCERY LIST IDEAS

Fridge Items:
Milk, alternative milk types + yogurtEggsButter + margarineApples, oranges + seasonal fruitsFresh vegetables (e.g. carrots, potatoes, broccoli, onions, garlic, etc.)Packaged saladsBottled drinks (e.g. water, juice, gatorade)

Freezer Items:
Frozen lunches/dinnersFrozen pizzaBreadPremade soupsFrozen veggiesFrozen prepared items (e.g. dumplings, perogies)

Pantry Items:
Canned soupsCerealNuts + dried fruitBaking ingredients (e.g. sugar, salt, flour, oils)Granola barsPasta + pasta saucesCanned protein (e.g. fish, chicken)Fruit compotes (e.g. apple sauce)Protein shakes (e.g. "Ensure" brand)Baby food (jarred or powdered)Pet food (canned or bagged)

Toiletry Items:
Toothbrushes + toothpasteShampoo + conditioner Soaps + body washesHand soap + sanitizerFeminine hygiene products (e.g. pads, tampons)Masks
Should you have any questions, please contact our lovely coordinator, Kate, via email: kate@lynndonaldson.ca.

For further information on the Fridge, including their Values Statement, updates, and even how you can start your own fridge in the city, visit the Calgary Community Fridge through the links below.

Thank you for taking the time to support a happier and healthier Calgary!